The New York Times

Case Study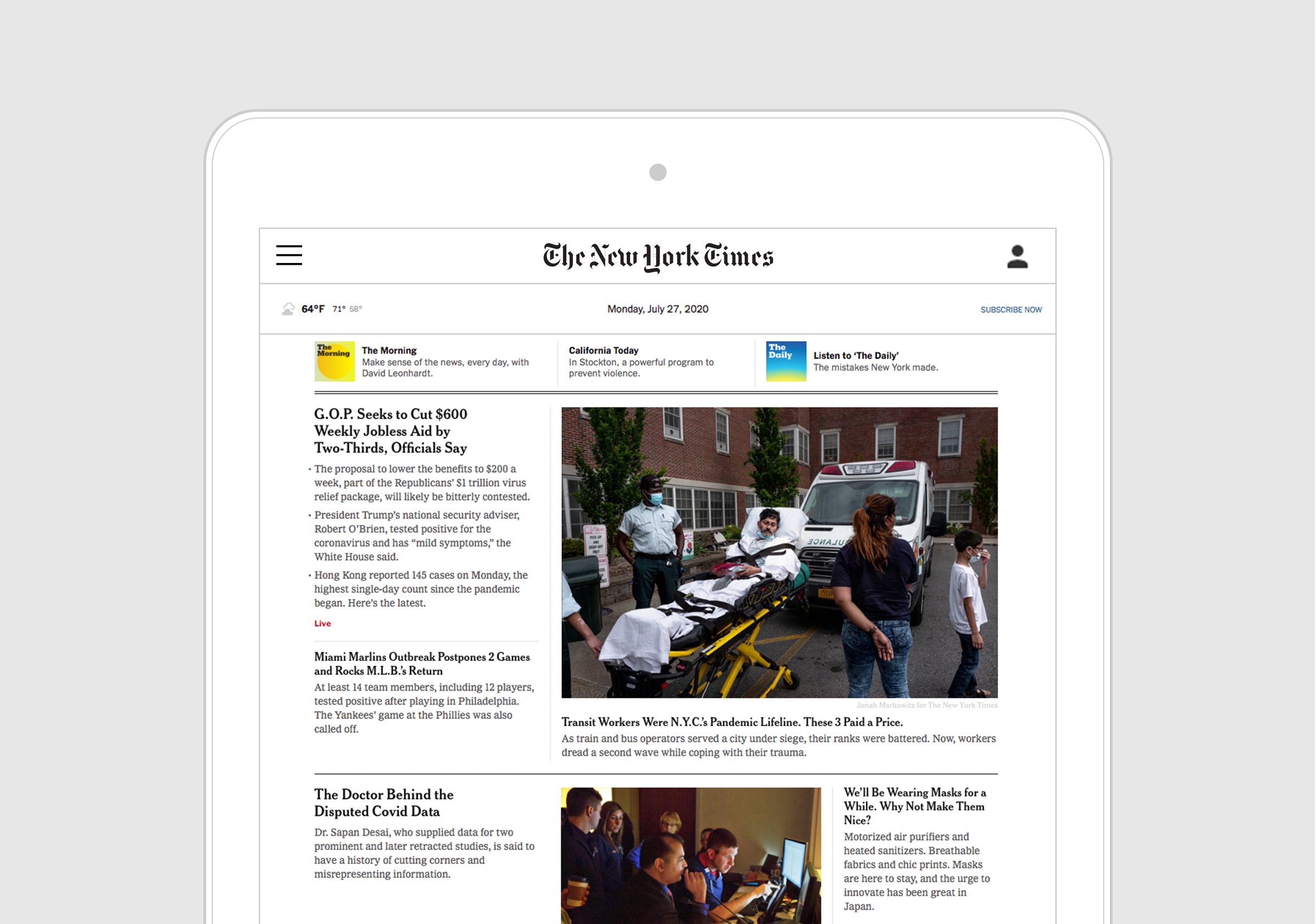 Design Sprint
In 2011, The New York Times website became a restricted site where most of it's content was protected behind a paywall. The industry's revenue had been declining over a decade due to the move from traditional to online reading. This design sprint is to determine strategic and sustainable alternatives.



Strategic Issues
Digital Space
People are shifting from print to online
media for better and faster access.
Digital profits need improvement.
There is fast growth with high market competition.
Maintaining Market Position
Dependent on the company history and brand integrity.

Many competitors in the market with better positioning such as The Wall Street Journal & The Washington Post.
Assumptions
An unexplained paywall is hurting their brand and an alternative must be found for a sustainable competitive advantage.

Leaky paywall can confuse the users of what they are getting free or what is being charged.
People will pay if they find something valuable.
Once things are free, people won't want to pay.
Proposal
To keep paywall & payment plans.
Have customers relate to the business and expenses.
To connect with customers so they can see more value and support good journalism.
Conclusion

Transparency pricing will connect people together and will give people and understanding what they're paying for. It will also provide better communication and help customers see the value and pay for quality.
ROLE
User Interface Design
User Experience Design