JustFab S/S Campaign

2020



Cars, Cameras and Adventures
Influenced by the travel season in the spring and summer time, the S/S 2020 campaign is inspired by the fun and alluring vibe of taking a road trip. Whether it's jumping in a car or on a motorcycle, there is something so captivating about the open road with the way the road snakes endlessly ahead, surrounded by stunning scenery.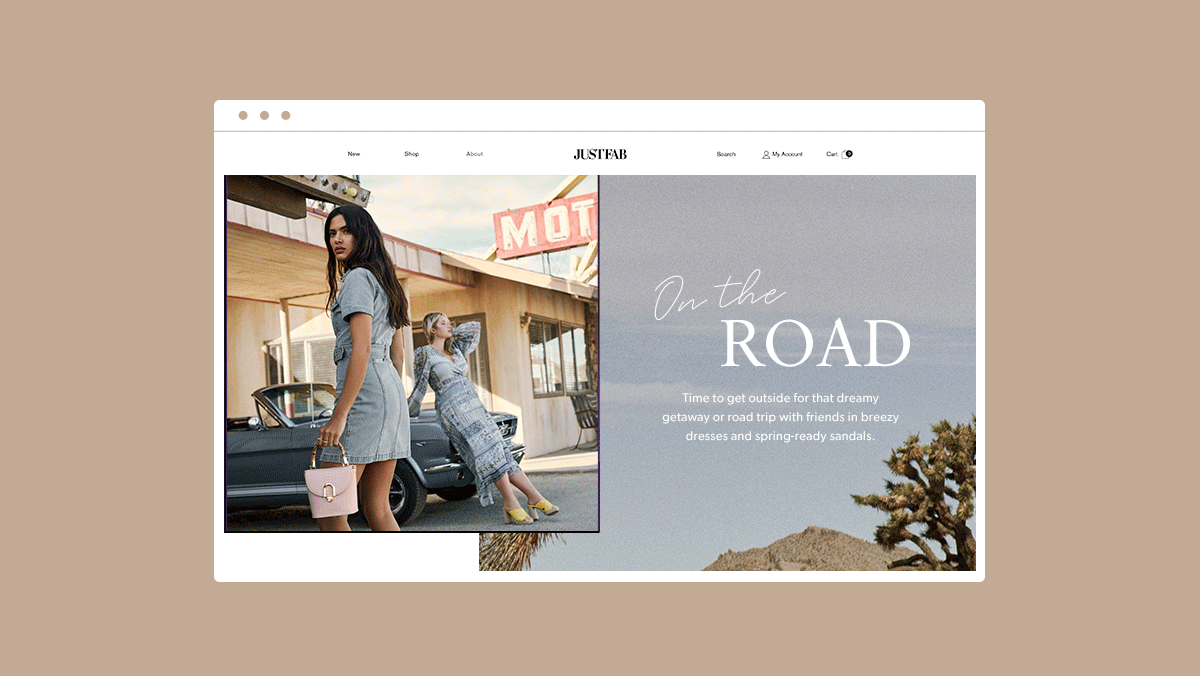 Hidden GemsFilm frames were used as an accent to capture freedom, spontaneity and discovery along the way of the road trip.
ROLE
Art Direction
Graphic Design